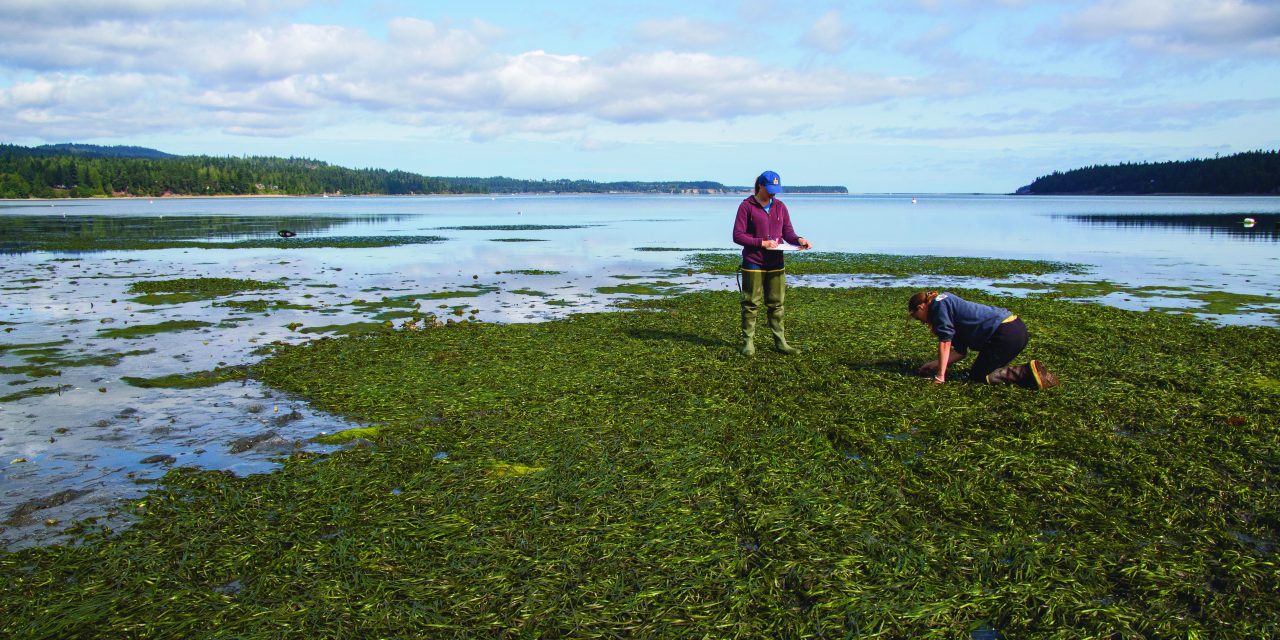 Environment & Sustainability
Salish Fish will raise steelhead and potentially sablefish native stocks to Puget Sound and the Pacific Northwest, helping to meet the growing consumer and commercial demands for these popular species. The steelhead we farm are sterile females, known as triploid hens. They are not genetically modified and are commonly released into rivers, streams, and other public waterways throughout Washington State, the US, and in many other countries. In addition to native steelhead, we are currently exploring opportunities to farm Black Cod, Sea Cucumbers, and Kelp.
Multiple peer-reviewed studies in the Pacific Northwest have concluded that commercial fish farming poses a very low risk to wild salmon populations, and fish farming helps preserve wild fish stocks for our endangered Southern Resident Orca. The Jamestown S'Klallam Tribe and Cooke Aquaculture Pacific are studying how they might utilize their sea cage operations to aid in efforts to protect the endangered Southern Resident Orca. The sea cages will create new possibilities for cultivating delayed-release juvenile Chinook salmon that could enhance feeding opportunities for the Orca and recreational fisheries in the surrounding areas.
Modern aquaculture is the future for providing quality nutrition to a hungry planet. With the lowest energy-to-pound ratio of any farmed protein source, fish farming is the most sustainable and environmentally friendly way to feed the world.
Fish Farming produces far less greenhouse gas emissions (GHG) than land-based agriculture farming, making it the most sustainable way to produce locally grown protein without over-fishing of wild stocks. Locally grown food means less transportation 'food miles' are required for processing and sale, resulting in fewer GHGs. Farmed seafood offers the lowest feed conversion ratio of any farm-raised protein, a fraction of what is required to produce chicken, pork, or beef.
Knowing the origins of seafood is central to assuring its health benefits to our people and cultivating fish and shellfish in our local waters will help ensure we have seafood for the future.